Starring the following model:
"Tiny Teen Freshman's First Shoot Ever turns to WAM Full Body Messy XXX"
Files included:
4
Total size:
2 GB
Total runtime:
76.1 minutes
Date added:
2/08/13
Production year:
2012
Product ID:
Lilly WAM XXX
1 review!
Views:
17768

$26.75 50% off!

$13.38



Super-tiny, slim and cute 18 year-old college freshman Lilly replies to an ad for a messy photo shoot (Her First shoot of any kind Ever!). After shooting her in a skimpy school girl uniform and pink high school prom dress from last yr, Latex...she tells me that she has long considered doing adult porn work. We decided who else would be better to help this 100% newbie break in to the industry than Exxxtacy Productions!

We did a 15-minutes of solo peanut butter, then began shooting her first-ever messy hardcore scene. I was surprised at how this girl was able to work it! She told me that this was really was her first and only time on film and that other then personal photos she has never been photographed, I asked how she performed well and she said she watches porn and truly enjoys it! Several jars of PBJ later her body is near fully covered and she uses a full jar of peanut butter to jack me off, a PB hand job if you will, then sucks off the excess, this little girl gives amazing blow jobs! She gets the messy fucking of a lifetime in her room which is in small student housing and shared with 5 other girls. If you listen carefully you can actually her her roommates sitting on the porch in front of her window smoking cigarettes and chatting on completely unknowing to the huge messy sex session going on right next to them! It sure was hot pounding this tiny teen while listening to a bunch of other young tight bodied teens talking so close by! After I blasted her face with one of the largest cum facials ever, we had to sneak out of her room down the hall and up the stairs to the one shared bathroom.

All I kept thinking was "I love College!"

You get Full Version 1hr 5min long (960x540 HD)

Hottest Clips 8min (1920x1080 Full Super hd)

trailer

both Original Photos form WAM session

& Messy XXX Hardcore Photos!
Free video trailer:
8:
Includes all of the following files:
lilly_pbx_1hr5min_960x540.m4v

960x540

4,057.00 Kbps

1.86 GB

65.7 minutes
lilly_pbx_8min_1920x1080.mp4

1920x1080

20,155.00 Kbps

1.18 GB

8.4 minutes
lilly_peanut_butter_wam_110_pix_pbx.zip

1920x1080

Zip file of 109 photos

105.73 MB

sizes may vary
lilly_peanut_butter_wam_240_hd_pix.zip

5616x3744

Zip file of 240 photos

1.61 GB

sizes may vary
Reviews:
"Hot video!"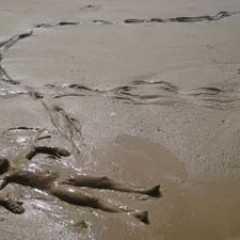 The video is amazing! The women makes really hot. Camerawise is space for something better if it is in HD. It is worth to buy it--asolutly!
Tell others about this scene:
More scenes
* Promo refers only to
ExxxtacyWAMHD
's download scenes. The lowest-priced item(s) in your cart from this producer will be made free once you have the required number of items in your cart.